novalliance.com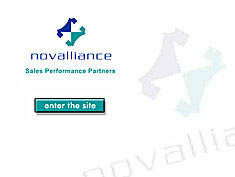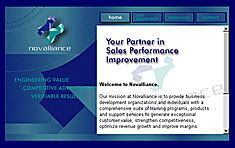 On the left is a list of clients/projects with a wide variety of site complexity. Farsite's contribution? From complete site design/creation and domain set-up to code reworks, site makeovers, demo sites and tweaking.



Click on the links for further explanations and visuals.



Inside the portfolio, you'll find links to the work as it exists on the Web.
Novalliance
Subcontracted by graphic designer Poissy Designs, Farsite converted a static brochure into a web site brochure.
Farsite took the supplied graphic concepts and built a framed site designed for all resolutions.

Farsite's contribution?
functional design offers brochure feel complete with company colors
effective rollovers
animated gif entry page
all-resolution design