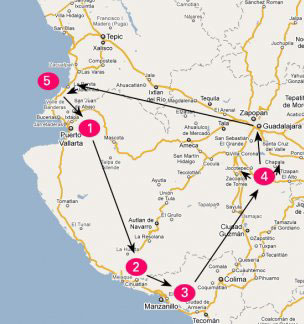 From december 12th 2009 until january 26th marjorie travelled in mexico
Starting in Puerto Vallarta I travelled south to Melaque then inland to the Lake Chapalla area.
My last week was spend in Los Ayala in the Guayabitos area before flying back home from Puerto Vallarta.
The food was great. Travelling by bus in Mexico is first-class and I am inspired to learn to speak Spanish.